BOILER ROOM SESSION
BOILER ROOM SESSION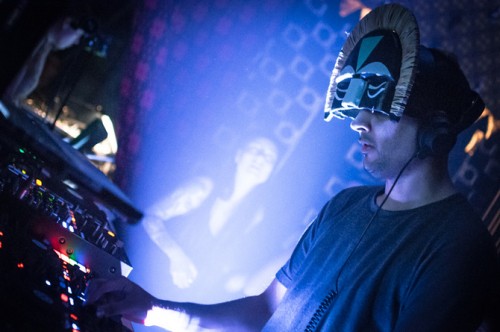 Jamie xx apresentou um set delicioso na Boiler Room em Londres: "melancholy and funky".
A Boiler Room foi considerada pela revista "Time Out", uma das melhores festas da noite londrina, tornando-se uma referência da música eletrônica. Djs e produtores reconhecidos da cena underground, tocam para um pequeno grupo de convidados, com transmissão ao vivo pela internet. Nomes como James Murphy, DJ Shadow, Four Tet, Richie Hawtin, James Blake, Thom Yorke, Animal Collective e Caribou já comandaram as picapes do evento.
Ouça e faça o download da mixtape "Boiler Room", abaixo: ♥
Além de Londres, a festa já tem edições em Berlim, Los Angeles e Nova York.
Não esqueça de se cadastrar no site pra saber os horários e acompanhar os eventos, pois segundo o The Guardian : Boiler Room doesn't attempt to replace going out. It's a new way of staying in that allows you to have it all: Take Me Out on the telly and a post-future garage soundclash on your laptop. You still won't be happy, but at least you'll know what you're missing.
Foto de Jake Lewis
LollaPalooza 2012 Live Stream
LollaPalooza 2012 Live Stream
O festival Lollapalooza, de Chicago, fará a transmissão de mais de cinquenta shows, neste fim de semana. O lineup desta edição 2012 apresenta Red Hot Chili Peppers, Black Sabbath, Jack White, The Black Keys, Alabama Shakes, The Shins, Frank Ocean, Afghan Whigs, Tame Impala, M83, SBTRKT, Gary Clark Jr, e muito mais.
Portanto, pra quem gosta, vai ter uma maratona de Lolla via streaming aqui.
Veja o trailer para ir aquecendo:
Estes são os horários de Brasília:
Sexta-feira
15:30 – Yellow Ostrich
16:15 – The Black Angels
16:15 – Dr. Dog
17:30 – Blind Pilot
18:00 – Metric
19:15 – The Head & The Heart
20:00 – Band Of Skulls
20:15 – The Shins
21:30 – Dawes
22:30 – The Black Keys
Sábado
15:30 – Los Jaivas
16:15 – Alabama Shakes
16:15 – GIVERS
17:00 – Neon Indian
18:15 – Delta Spirit
18:40 – The Temper Trap
19:00 – Fun.
19:15 – tUnE-yArDs
20:00 – The Weekend
20:15 – Washed Out
21:00 – Bloc Party
22:00 – Red Hot Chili Peppers
22:45 – Frank Ocean
23:45 – Avicii
Domingo
15:30 – Oberhofer
15:30 – Bombay Bicycle Club
16:15 – Trampled By Turtles
16:30 – White Rabbits
17:00 – The Walkmen
17:15 – Gary Clark Jr.
18:15 – J. Cole
19:00 – Toro Y Moi
19:15 – The Gaslight Anthem
20:00 – At The Drive-In
20:00 – Of Monsters & Men
21:15 – Florence + The Machine
21:15 – The Big Pink
22:15 – Miike Snow
22:30 – Jack White
23:15 – Childish Gambino
Foto de Nate Azark